Giving Tuesday and Every Day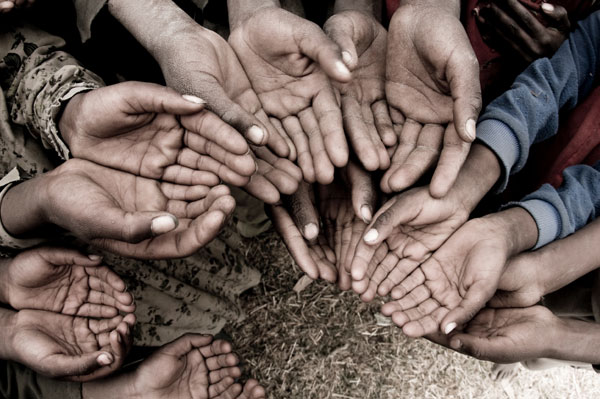 Everyone can do something. Together, we can do anything.
Sometimes in life you realize that what you have, and the people surrounding you are utterly and completely amazing, and you wonder just what you did to deserve such privilege.
This Giving Tuesday, I am officially transitioning my website to reflect that a portion of ALL sales from now on will be given to relieve the suffering of others around the world. In order to maximize impact, I will donate only to organizations I trust where I know every possible penny goes to help those in need. If you know of one, please send me the information!
The month of September, a portion of all sales were taken and gifted in the form of tents donated to refugee camps in Greece. Because of your purchases, at least six people have somewhere to sleep at night, at least partially protected from the elements as winter approaches!
I firmly believe that we can all change the world. What would happen if each of us did one thing each day to help out another? We would make the world a better place for all.
Current List of Donation Recipients (click on each link for further information or to donate directly to them):
Carry the Future is an entirely volunteer run organization that makes a direct impact by personally delivering aid that empowers, provides safety and conveys hope.
Thanks to your generosity and donations, our volunteers hand-deliver much-needed Baby Beds, wearable Baby and Toddler Carriers and other forms of humanitarian aid to refugee families in need such as Diapers.
Operation Underground Railroad:
Operation Underground Railroad (O.U.R.) paves the way for permanent eradication of child sex trafficking through coordinated rescue and recovery planning.
Lifting Hands International provides humanitarian relief to refugees both at home and abroad.
Do Your Part's focused assistance is directed to all people impacted by the devastation of loss as a result of disaster, with a special emphasis on the most vulnerable populaces of communities (such as children; elderly; disabled). Key areas of focus include disaster response and logistics; disaster relief and long term recovery; and disaster preparation and planning. Our past and current projects are multi focused and occur within the United States but also in countries such as Greece, Haiti, Nepal and the Philippines.